Dynapower History & Applications
Home > Dynapower History & Applications
DYNAPOWER/ STRATOPOWER HISTORY/ APPLICATION MILESTONES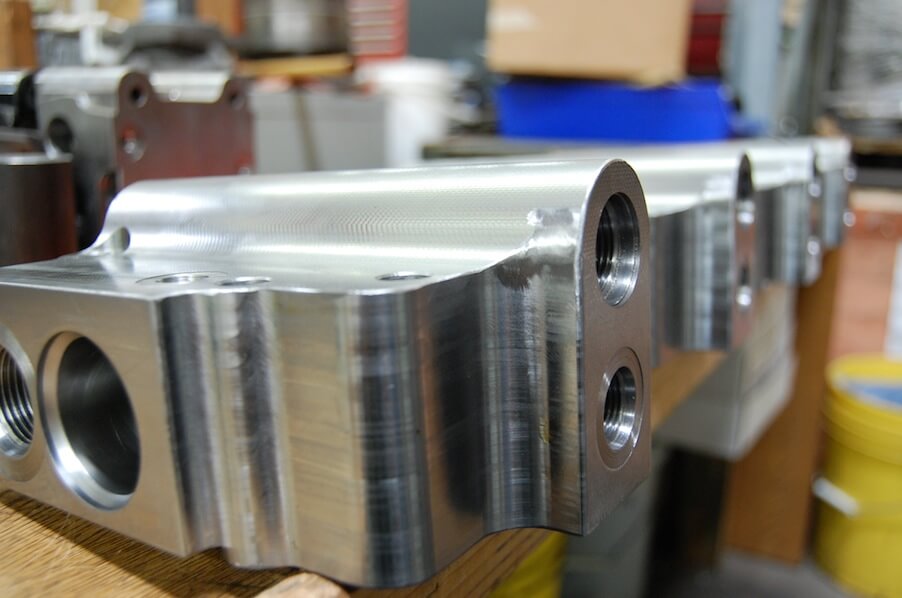 1890 – New York Air Brake Company founded as outgrowth of the Eames Vacuum Brake Company. Product was railroad brake equipment utilizing braking technology.
1918-1920 (WWI) – Company employed 7000 as a manufacturer of defense equipment for the war effort.
1920-1941 – Development of advanced railroad braking systems to replace outmoded vacuum brake systems. New York Air Brake Company and Westinghouse Brake Company are the two suppliers to the U.S. railroad system. Designs are interchangeable.
1941 – New York Air Brake Company acquires Hydraulic Controls (Hycon) of Chicago. Hycon was producing hydraulic steering equipment for 'M' series tanks. (Pardee was the inventor). First piston check valve pump designed and built following purchase of company. Pump to be used for propeller blade feathering.
1943 – Hycon moved to Watertown. Stratopower product line of hydraulic equipment for aircraft use started with the first major product being the pump for the twin-boom P-38 'Lightning', built by Lockheed. This was the first variable delivery axial piston pump.
1940-1945 (WWII) – Company employed 3000 in support of war effort. Rapid development of aircraft required corresponding improvements in hydraulics during this period. Need for more hydraulic power dictated increase in pressure levels (1500– 3000 psi) and more efficient systems (variable vs. fixed displacement pumps).
Mid 1950's – Company produced up to 2000 pumps per month in support of the Korean conflict effort and expanding commercial market. Rotating cylinder block axial piston pumps (valve plate pumps) developed at this time to complement the check valve pump. The new design made possible the manufacture of hydraulic motors and starters, greatly expanding the capabilities and market for the company.
1958 – Development of larger size hydraulic units incorporating the valve plate design for the industrial market undertaken. These units, utilizing technology from the smaller Stratopower aircraft designs, were the start of the Dynapower product line of heavy industry equipment.
1958 – The Dynapower units offered industry the first closed loop hydraulic transmissions. The concept, which consisted of a fixed displacement motor and variable displacement pump with selection of control features, gave users a highly controllable drive train unavailable until now.
1967 – New York Air Brake Company merged with General Railway Signal of Rochester and the General Signal Corporation was formed with headquarters in New York City.
1967-1990 – General Signal Corporation expanded into various areas of technology, growing in number of units from an original dozen to about 60. As of 1993 it was at about 40 units involved the fields of electric, electronics and transportation.
1980's – Dynapower/Stratopower established as wholly separate company of General Signal but sharing the same facilities as New York Air Brake Company.
1991 – Knorr Bremese of Germany acquires the New York Air Brake Company to establish a window into the U.S. railroad market. Complete separation of facilities of the companies required by the end of 1992.
1992 (December) – Dynapower/Stratopower move to North Charleston, South Carolina.
1995 – Trinova/Vickers acquired Dynapower/Stratopower for 5.6 million dollars.
1999 – Eaton acquires Vickers for 1.7 billion.
2010 – Eaton contracts Hydra Service, in Tulsa, Oklahoma to manufacture all of the Dynapower product line under the Eaton label.
2015 – Hydra Service, in Tulsa, Oklahoma, acquires all rights for all Dynapower products. Hydra Service has been involved with Dynapower for over 30 years and has more technical expertise than any other entity.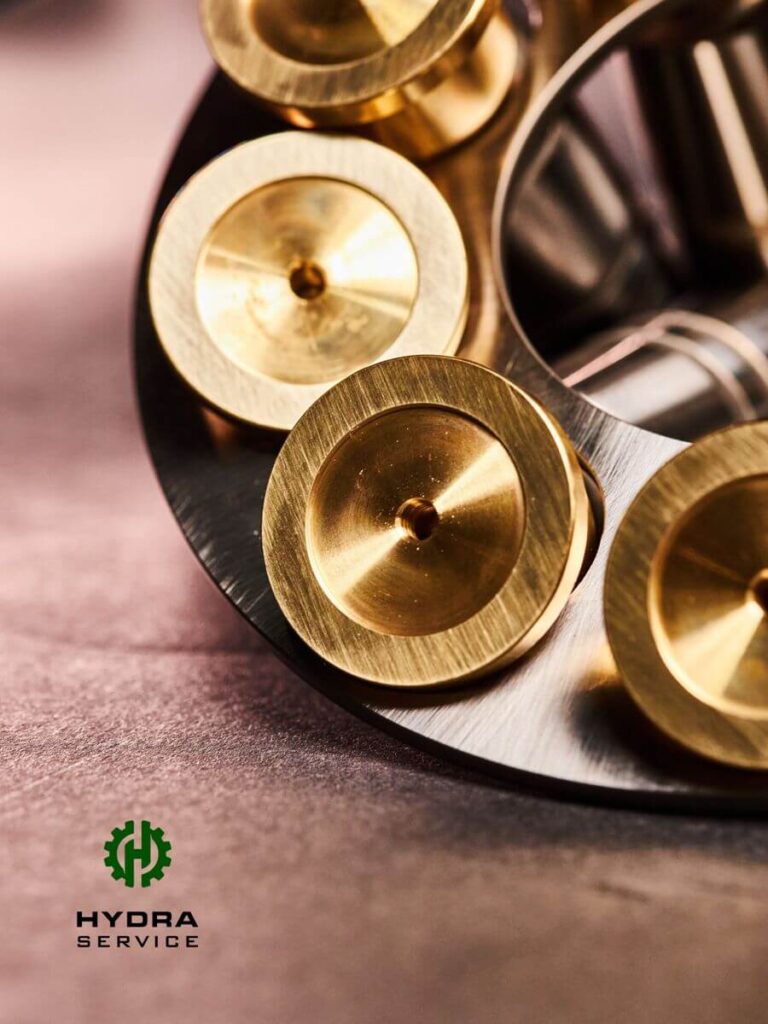 Solar Turbines p/n (120889-2)
Dynapower p/n 881287/892752-35
GE p/n (L25105P04)
Dynapower p/n 53WK57008-4
GE p/n (L25105P06)
Dynapower p/n 53WK57008-6
Pratt Whitney FT-8 Starter
Dynapower p/n 53WK57017
Solar Turbines p/n (186128-3)
Dynapower p/n 880138/888531
Solar Turbines p/n(120887-2)
Dynapower p/n 880251/888340-50
NOV (OS-215) p/n 7815256 (Main/Whip Pump)
Dynapower p/n 880407/888045
NOV (OS-215) p/n 7815255 (Swing Pump)
Dynapower p/n 880139/888035
NOV (OS-215) p/n 1607289 (Main/Whip Motor)
Dynapower p/n 881400-50-15
NOV (OS-215) p/n 1607259 (Boom Motor)
Dynapower p/n 881400-50-15 SP-1
NOV (OS-215) p/n 7812039 (Swing Motor)
Dynapower p/n 881504
Reedrill (SK40) p/n (34557)
Dynapower p/n 895110/892673
Reedrill (SK40) p/n (45879)
Dynapower p/n 896138-50
Reedrill (SK25) p/n (42634)
Dynapower p/n 895167/892673
Reedrill (SK25) p/n (45307)
Dynapower p/n 896176-50
GE p/n (248A4714P001 T-1720)
Dynapower Fuel Pump 890847
Common Dynapower Pumps & Motors
880227 (60-1PVL1E3AF)
880228 (60-1PVL3J3AF)
880235 (60-1PVL1E3AG)
880250 (60-1PVL1E3AG)
880270 (60-1PVL3J3AJ)
881132 (48-1MVG1E3HE)
881161 (48-1MVL1A3JC)
881242 (60-1MFG1E3HE)
881267 (60-1MFL1E3HE)
895004 (60-1PVA1E2AB)
895450 (120-1PVG1A3EA)
896176 (48-1MFA1D2GA)
881287 (60-3MVL1E3JB)
896003 (60-1MFA1D3EA)
895005 (60-1PVA1E2AB)
895008 (45-1PVA1E2AB)
896025 (60-1MFA1D2FB)
896040 (60-1MVA1E2EA)
880232 (60-2PVL1E3AF)
880121 (48-1PVL1E3AF)
880600 (210-1PVG1A4AJ)
881319 (90-1MFL1A3JC)
880300 (90-1PVG1A3AF)
896423 (120-1MVG1A2BA)
880249 (60-2PVL2E3AF)
880100 (48-1PVG1E3AF)
880141 (48-1PVL1E3AF)
880142 (48-1PVL2E3AF)
880200 (60-1PVG1E3AF)
880220 (60-2PVG1E3AF)
880315 (90-1PVGXA4AK )
880601 (210-1PVG1A4DL)
880605 (210-1PVG1A4AL)
881109 (48-1MVG1E3HB)
881139 (48-1MFJE3HE )
881145 (48-1MVL1E3HE)
881283 (60-1MFL1E3DD)
881307 (90-2MVG1A3HB)
895009 (45-1PVA1E2AB)
880119 (48-1PVL1E3AF)
880128 (48-1PVL1E3AG)
880201 (60-1PVG3J3AF)
880204 (60-2PVG1E3AF)
880206 (60-1PVG1E3AG)
880240 (60-1PVL3J3AH)
880319 (901PVJ1A4AF)
880321 (90-1PVL1A4AF)
880400 (120-1PVG1A3AF)
880408 (120-1PVG1A4DH)
880425 (120-1PVG1A4AN)
881165 (48-1MVL1E3DD)
881201 (60-1MFG1E3HB)
881216 (60-1MFG1E3HC)
881314 (90-1MFG1A3JC SP-4)
881408 (120-1MFG1A3JC)
881409 (120-1MFG1A3JC)
881521 (60-2MVL1E3JC)
895169 (45-1PVA3K2ADL)
895311 (210-1PVG1A2AA)
895313 (210-1PVG1A2AA)
895322 (210-1PVG1A2AA)
895427 (120-1PVG1C2EAL)
895451 (120-1PVG1A3EA)
896000 (48-1MFA1D3EA)
896001 (48-1MFA1D3EB)
896068 (45-1MVA1E2DB)
896421(120-1MFG1C1BA)
896439 (120-4MVG1A2BA SP-5)
896455 (120-1MFG1A1BA)
This helps ensure quality, schedule and that we're all working toward same goal