Go Green Initiative Starts With PowerPack
Clean Start Service Delivered With Single-Skid Starter for Turbines
Hydra Service is now offering the first-of-its-kind single-skid starter soluion for turbines. We have had amazing success with municipalities converting them from black start to clean start applications. Save time, save money, eliminate emissions with the PowerPack by Hydra Service.
With increasing carbon taxes and environmental awareness, now is the best time to convert air-start turbines to hydraulic. The typical GE LM2500 air starter vents a staggering 31,000 ft³ (~875m³) of natural gas. With proposed taxes of ~$0.10/m³ = $87.50 per minute of startup. Add in wash cycles and we get a ton of gas vented to the atmosphere, resulting in carbon levies and lower profit. With a startup time of just 10 minutes (not even factoring in that air starts often take multiple attempts), the tax alone is $850 per start. PowerPack eliminates this expense and hassle, rapidly paying for itself. Across a fleet of turbines, PowerPack saves dozens of employee hours and tens of thousands of dollars.
Hydra Service manufactures the Dynapower/Vickers starter motor, pump, and controls for both. PowerPack is a one-skid integrated solution that includes an electric motor, tank, filtration system, and electrical panel. The starter pumps and motors have a long history with GE and Pratt & Whitney (Mitsubishi) turbines, and our two-speed motor with integrated clutch assembly, is the lightest assembly available and will last well-beyond the Manual runtime limit of 20,000 hours.
All products from Hydra Service come with a 2-year warranty, and with proper maintenance, you can expect a long service life, like our longtime customers brag about here.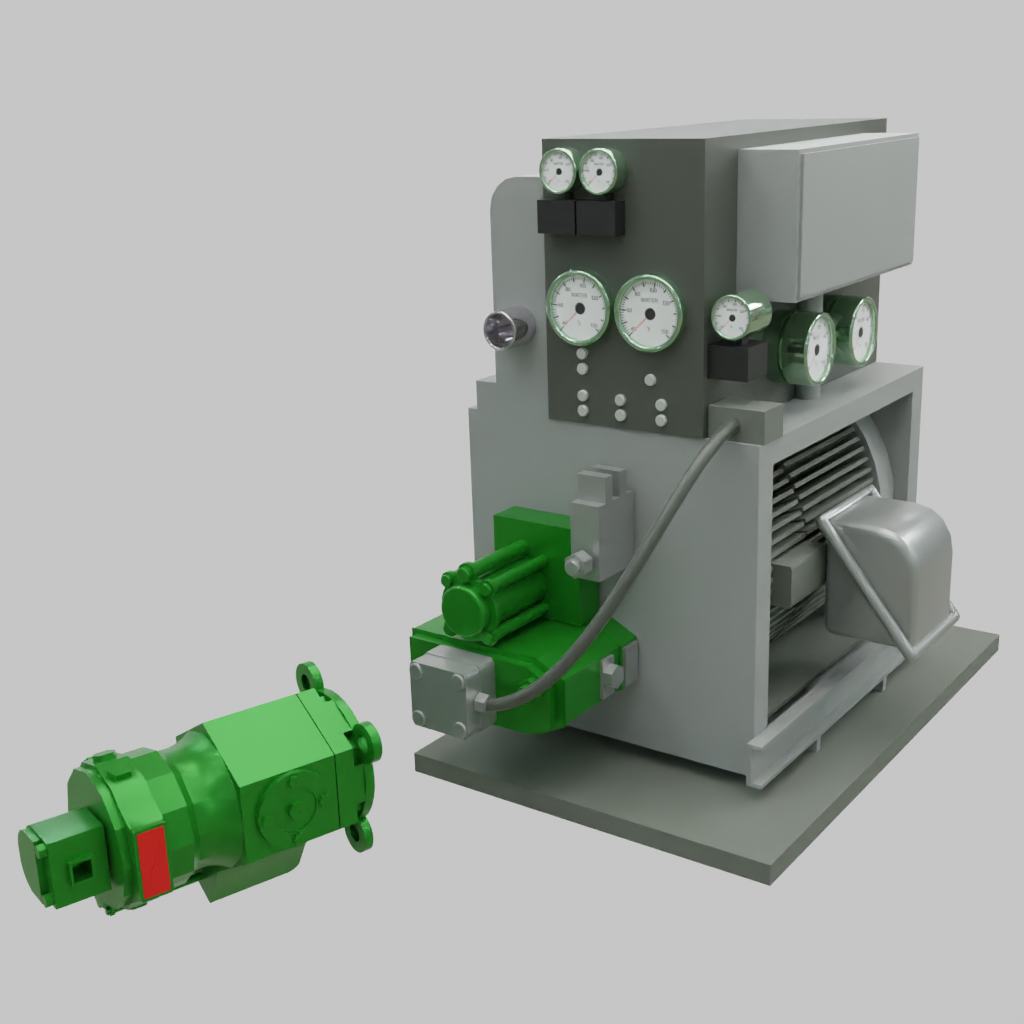 "Designed by engineers, built by craftsmen."
If you are in need of a reliable and durable hydraulic pump, we invite you to contact us today for a quote. We understand the importance of making sure that your hydraulic pump will meet your needs, and we are here to help you make the best decision for your application. Our team of experienced professionals is committed to providing you with top–notch customer service and quality products.
We believe in building strong relationships with our customers and look forward to hearing from you. Contact us today to get started on finding the perfect hydraulic pump for your needs. We look forward to working with you!
Every customer is a partner.
Contact us today for the best products from the foremost industry experts.