Hydra Service has been dedicated to providing products and services in a way that makes customers want to do business with us. Our skilled staff and expert technicians (average tenure is 12 years) have a reputation for doing things the right way. We are a family that takes pride in our product, home, and industry.
Best Products from the Best People

Dynapower
Pumps & Motors
We are a Tulsa-based Dynapower OEM for hydraulic pumps and motors, plus many Linde and Sunstrand products. Our quality is legendary and service is second to none.

Linde | Service
In addition to our in-house manufactured Dynapower OEM line, Hydra Service is also a full-service Linde repair center. Our Linde parts selection is among the best available, with massive inventory on hand.

Our Service Team
Our expert engineer and technician staff has 100s of years of combined hydraulic expertise. We provide custom solutions for every customer to maximize performance and strengthen our partnerships.

Hydra Service manufactures our Dynapower product line with state of the art CNC machining centers. We are ISO 9001:2008 certified and supply our Dynapower products to companies all over the world.
Question? We have answers!
No problem is too big or small for our experts. Try us!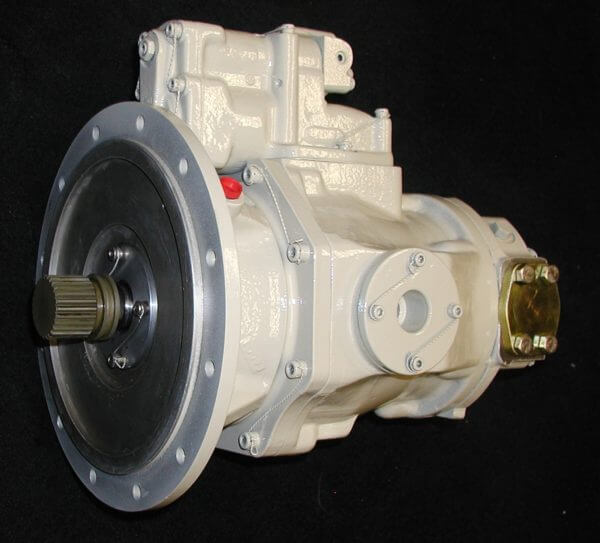 Hydra Service offers an extensive inventory of Dynapower hydrostatic pumps, motors, parts, and service options.
Hydra Service is the only Dynapower OEM supplier. We manufacture new Generation II Dynapower units in addition to many parts for repair of older Phase III and Phase IV designs. Hydra service focuses on new hydrostatic starters, pumps, motors and parts for repair, and also offer factory repairs with rapid turnarounds to maximize uptime. 
At one point, Dynapower was the largest manufacturer of hydrostatic transmissions (axial piston pumps and motors) and was headquartered in Watertown, NY. In the early 90's, Dynapower was purchased by Vickers and then by Eaton Hydraulics (now Danfoss). The ownership changes caused issues for the industry, but Hydra Service continues to reliably supply Dynapower products, repair Dynapower hydraulics, and provide Dynapower parts and service.